Punita Shah
Director - General Management
Punita Shah
Director - General Management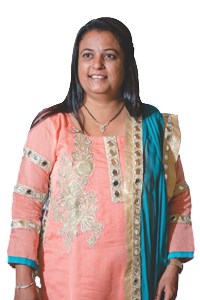 The present and the future continues to look bright for IT Technologies, as we look forward to another exciting year in IANT. IANT has always taken the lead in foreseeing the demand of the IT Industry and aligned our Training, as per the latest industry demands.
As the No.1 TechEd Brand in Asia, we lead from the front in the ever evolving IT space with a strong emphasis on enhancing the global career prospects of the students enrolling with IANT. With a strong network of 110+ quality education centers, offering industry best infrastructure, original courseware and a certified team of trainers, we are aiming to develop the 21st Century IT Workforce. At IANT, we are committed to deliver an education ecosystem focusing on enhancing the employability skills of the candidates.

Ajay Vyas
Director – Operations
Ajay Vyas
Director – Operations
Operation Management is the epicenter of all the actions in IANT with core concentration on solution oriented operational framework. Our aim is and will always be to reach maximum possible outcomes with seamless follow up corrective action plan. This has been one of the reasons for our continued success for the last 22 years.
We have made one of the best education models, which has created a benchmark in the TechEd space. Our unique hands on training methods, using latest techniques have played a huge role in shaping the careers of our students. We encourage our students to have realistic goals and chart an education roadmap to help them achieve the set goals.
We believe, we are the torchbearers of IT Education and have taken the lead for Make in India and Digital India initiatives by the Government of India. We value our students immensely and consider them as IANT Brand Ambassadors to the outside world.

Samir Kherani
Director - Learning Services
Samir Kherani
Director - Learning Services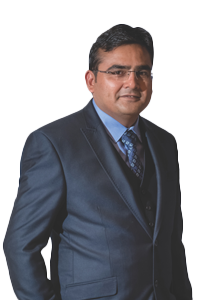 In today's world of rising competition, technology plays a vital role in transforming our lives. The use of Cloud Computing, Artificial Intelligence and Predictive Analytics is helping to find new avenues. All these Technology innovations raise an important question – Are we skillfully empowered to take on the challenges posed by new technologies?
Yes, IANT is the answer. IANT is the No.1 TechEd Brand in Hardware, Networking, IMS, Software, Cyber Security and Disruptive Technologies. Skill empowerment, in today's fast paced changing times, is the need of the hour and IANT through its unique learning model offers the best in Skill certification.
Our Learning and Training modules are designed to provide the student a global exposure. In sync with the education delivery team, we channelize our modules to help students with the best in Global Certifications. Our Trainers are constantly upgraded with latest industry trends and certifications.
IANT believes in offering the best IT learning platform and ensures a path breaking career for the students.

Vinod Patil
Vice President - Sales & Operations
Vinod Patil
Vice President - Sales & Operations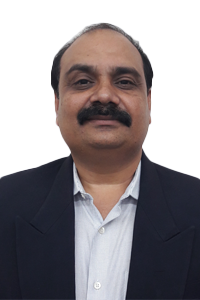 The millennial generation can consider themselves lucky for being part of the technological revolution era. They are now witnessing breakneck internet connectivity reaching right to the grass root level, online banking transactions on finger tips, Blockchain emergence, IOT, Artificial Intelligence and the disruption of the ecosystem by new age technologies.
The technological advancement has been rapid in the last decade and has impacted our lives for the better. We have now become an App dependent population with Apps like Uber, OLA, Swiggy, Zomato, Flipkart, Amazon, Paytm, etc. dominating our schedule. The Technology invasion has given a fillip to 21st Century career opportunities for the current generation to embark on. There are tremendous opportunities for today's young population.
Empowering today's youth with high end technology skills to make them job ready, is the main goal of IANT. We are rapidly and successfully marching towards our goal. I urge the students to become part of this revolution and become part of India's growth story globally.
IANT assures you to be at every step of your IT career!

Rajat Dutta
National Head - Education Delivery
Rajat Dutta
National Head - Education Delivery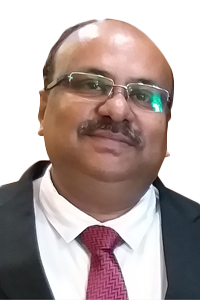 Joining IANT is an opportunity for students looking to kick start their career in IT. The students can choose from a wide range of courses ranging from Hardware to Disruptive Technologies.
At IANT, we believe in 360O development of a student. Besides Technology, we also coach students in English communication skills and self-enrichment. The entire course is scenario based. Mind maps, assignments, group activities & presentations are conducted to improve inter-personal, team player and communication skills in students. Students are trained by globally certified faculties and modern labs. Latest equipment are available for Practical training. Students are offered original courseware and can also access our LMS - Learning Management System from anywhere anytime.
In line with our mission, the delivery team ensures that all the centers are monitored periodically to achieve the desired results. IANT has a rich history of training more than 1 Million students till date. We are the official No.1 Training Partner of Red Hat in the World, No.1 Training Partner of CompTIA in Asia Pacific region and the only Platinum Partner for Star Certification in India.
We believe, Quality is a responsibility and commitment to our students.

Surendra Pandey
Head - Quality Audit
Surendra Pandey
Head - Quality Audit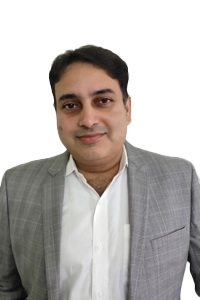 Quality Education is one of the most basic needs of any human being. IANT takes utmost care to deliver quality education to all the students who expresses interest in the field of IT.
At IANT, we focus on Trainers, Train on latest technologies, provide them original content for off-line & online learning, and maintain infrastructure. These are the 4 major pillars that enable the right ecosystem needed for imparting quality training.
Scheduled and surprise audits are conducted to keep the centres on toe and provide quality services to students. This not only skills the students but also empowers them for a better social and economic development.

Rachna Dhatrak
Tech Head – Training & Development
Rachna Dhatrak
Tech Head – Training & Development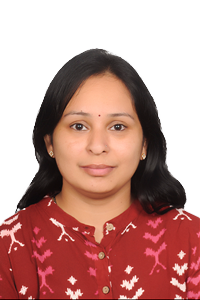 The technology world has changed more rapidly in the last decade than any other decades and will change manifolds faster in this decade. To match this speed of ever changing technologies a training institute should be always on toes to upskill and reskill their trainers' pool.
At IANT, we follow the following stages of the training process – Assess, Motivate, Train and Certify. Apart from technology training, we make sure that the trainers are involved in self-enrichment by practicing communication skills, connecting to industries and developing scenarios for training delivery.
The in-house training process creates a positive competitive environment that leads to quality performance of trainers resulting in globally certified students.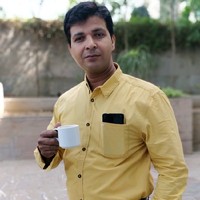 Shahid Shaikh
Head – Placements
Shahid Shaikh
Head – Placements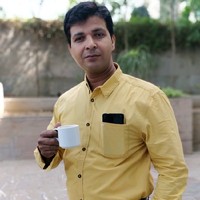 All Career Courses offered by IANT have a 100% placement guarantee. These Courses are 360 Degree Courses focusing on Technology Education, Skills and making Students Industry and Job Ready. There are "Self-enrichment" sessions making Students confident to handle the pressures of the ever- demanding IT Job market. IANT emphasis on International Certifications gives Students lifelong career enrichment.
In IANT, the endeavor is to make Students CAPABLE for the Job rather than make them AVAILABLE for the Job.
Advice to Students – Don't just Learn to get a JOB. Instead learn to make a CAREER!

Kinjal Jani
Manager – HR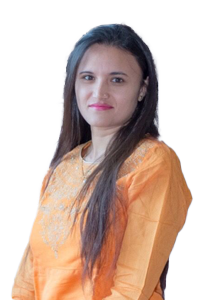 I strongly believe that our Talent pool" gives us an edge over our Competition. In IANT, the focus is on our "People" and their development in terms of Technology upgradations and certifications. We do not just focus on 'performers', but on "contributors" towards the organization goals. We believe Contributors towards the Organization goals bring a level of belongingness, enabling in consistent performance.
Our Teams are a combination of Freshers and Experienced Professionals, giving the organization, the right mix to grow
Once an IANTian, always an IANTian!